Work with a top-producing real estate team you can trust
As your buyer's agent, we're committed to meeting your needs—and since our commission is paid for by the seller, you receive our services for free! Utilizing our local market knowledge, industry relationships, and sharp communication and negotiation skills, we'll guide you and advocate for your best interests during every step of the home buying process.
Claim your FREE neighborhood map!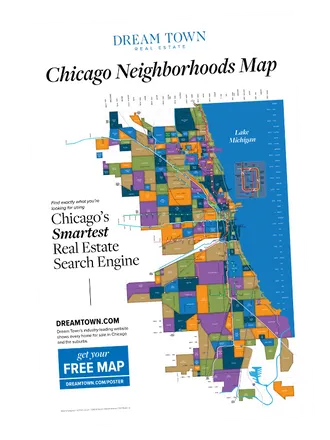 Searching for the perfect neighborhood? Our Chicago neighborhood map makes a handy guide as you embark on your home search.
Experience matters. Barbara O'Connor is the consummate real estate professional. Her knowledge of market dynamics, proper listing price and overall strategy is unparalleled. Barbara and…

It was amazing experience to work with Tyler. Thank you again for your help.

liked working with Tyler. knowledgeable, prompt and professional. Will definitely hire him for my next purchase

Tyler was always available when we needed him. He took care of all of our needs and made buying our first home a very simple…

Tyler was a pleasure to work with and really carried the ball with regard to selling my son's condo. I moved out of state before…

Barbara and the entire O'Conner team….Thank you!!! This has been a great experience with your team.